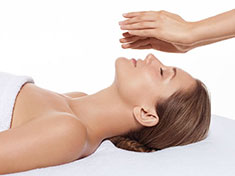 THE PHYTO-AROMATIC FACIALS
A basic treatment that ensures a sensorial journey to the world of Sisley. Enjoy the veil of aroma progressively drifting throughout the treatment, a personal touch and rhythm, immersing in the benefits of plant extracts.
Hydrating
For dehydrated dry skin
Radiance
For luminous, toned, radiant skin
Restorative
For sensitive and delicate skin
Purifying
For combination to oily skin with dilated pores and acne skin
Comfort
Extreme
For dry and dehydrated skin
For men
For all skin types. focusing on men's facial specific needs
The Aging-Care
(including hand or foot massage)
90min ¥29,000
A treatment focusing on the complex signs of aging, promoting the revival of the skin A massage with abundant use of the
aging care※cream, leaving the skin firm and toned. This ultimate luxury treatment will free your mind a y from the inner depth
Sisleÿa
normal
For dull and fatigued skin
Sisleÿa Dry
to very Dry
For dry and wrinkled skin
Sisleÿa Combination
to Oily
For tending to oily skin due to environment
Hydra Global
Intensive
Hydrating
For dehydrated and dry skin with signs of skin aging
※Care in accordance to your age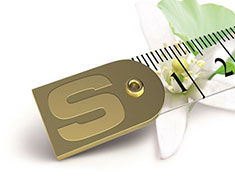 THE PHYTO-AROMATIC BODY TREATMENTS
A unique treatment that combines traditional massage rituals throughout the world and the power of aromatherapy to reunify the body and mind.
Including a facial massage with use of the anti-aging care*cream, caring for the whole body and reviving the senses and regenerating the body and mind.
*Care in accordance to your age
The Relaxing
90min ¥28,000

Use aging care(*) cream 90min ¥31,500
A treatment starting form Reiki (universal life energy) to the meridian followed by a pressure massage technique enveloping the entire body with long and flowing stokes loosening the stiffness from the heel the way to the back.
The Energizing
90min ¥28,000

Use aging care(*) cream 90min ¥31,500
A dynamic massage replenishing vitality, acting on swellings and cellulites, firming the body line.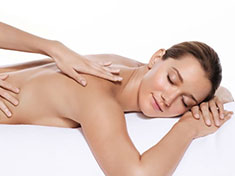 THE SPA ESSENTIAL BODY TREATMENT
THE SPA
ESSENTIAL
BODY TREATMENT (hot stone treatment)
90min ¥30,000
A treatment warming the body from the inner depth with hot basalt stones on tense muscles. Combined with the Hawaiian Lomi Lomi massage and Thai style stretching to ease tensions from mind and body, and more tolerant to cold.
Inviting you to a deep relaxation, a treatment for a rich and real revitalising experience.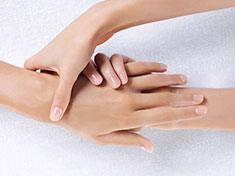 THE SPECIFIC PHYTO-AROMATIC BODY TREATMENTS
* Also available with Facial or Body treatments.
The Foot Treatment (Up to knees)
45min ¥10,000
A refined massage and scrub easing leg fatigue, swelling and cold feet leaving the leg firm and beautiful.